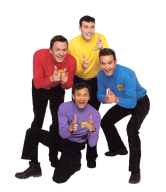 The Wiggles are a Australian children's band.
Fictional Background
Edit
The Wiggles' early history is somewhat of a mystery of how they all got together, but one thing's for sure is that they've been singing and dancing since they were children and have been living in their world, "Wiggles World," for the longest time. The members of the band are Greg Wiggle, Anthony Wiggle, Murray Wiggle, and Jeff Wiggle.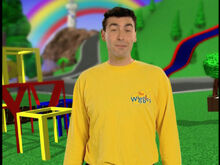 Greg Wiggle, or simply just Greg, is the lead singer of the Wiggles who wears the yellow shirt.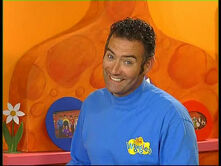 Anthony Wiggle, or simply just Anthony, is the wiggle who wears the blue shirt and is the instrumentalist that loves eating food.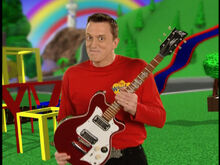 Murray Wiggle, or simply just Murray, is the wiggle who wears the red shirt that loves playing the guitar.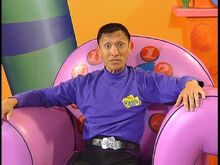 Jeff Wiggle, or simply just Jeff, is the wiggle who wears the purple shirt that always falls asleep every minute or so.
Ad blocker interference detected!
Wikia is a free-to-use site that makes money from advertising. We have a modified experience for viewers using ad blockers

Wikia is not accessible if you've made further modifications. Remove the custom ad blocker rule(s) and the page will load as expected.